KarateBuilt Martial Arts Academy Martial Arts Summer Camps In Cave Creek AZ and Grand Rapids MI Are The Answer To Keeping Your Kids Entertained and Fit!
Sign Up For Our Summer Camp Program
Let KarateBuilt Martial Arts Academy Help You Create The Best SUMMER Experience That You've Ever Had For Your Child!
When it comes to a Karate Kids Summer Camp in Cave Creek AZ and Grand Rapids MI, your children have selected the perfect karate facility. Your child may know many of our summer camp karate attendees. From family, friends, neighbors and classmates or just making new friends at this year's camp you are going to love it!
As summer builds so the does the karate kids anticipation of the fun we will have. When the BIG SUMMER DAY finally arrives and everyone shows up in droves, they'll find their summer fun hopes and expectations of an exciting KARATE KIDS summer camp ready to start.
Karate Kids activities, spectacular Martial Arts moves – much like they've seen in cartoons and movies, lots of laughs, and a memorable good time for all.
Safe Positive Environment
Less Stress For You Parents!
A KARATE KIDS SUMMER CAMP THAT KICKS UP THE SUMMER FUN!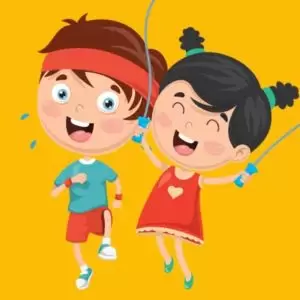 ARE YOU READY FOR NON-STOP FUN!
EASY FOR PARENTS
At KarateBuilt Martial Arts Academy dates and times fill up fast for all Summer Camps for Kids because they're always a hit with the kids and parents.
Your kids won't complain about being bored when they attend one of our Karate Kids Summer Camps. They will be too busy having fun with all of the activities. There is no down time and they will be in a safe and supervised environment.
DON'T WAIT – RESERVE YOUR SUMMER CAMP SPOT NOW!
Dates book up quickly!
School will be out soon. If you are looking for a safe and fun camp for your child, we have the solution for you.
Fun For Kids – Easy for Parents!
What Our Parents Are Saying
See What Our Parents in Cave Creek AZ and Grand Rapids MI Say About Our Programs
Ryan was spending at least 6-7 hours a day on the computer, but since starting Karate 2 months ago, he has spent a lot less time on the computer, more time outside – he's a much happier boy! Thanks Guys!
Every Kid Is A Winner And Every Kid Is Special At KarateBuilt Martial Arts Academy
This Summer Kick off the season with a Karate Kid Summer Camp that teaches quality life skills, respect and so much more. This is more than kicking and punching, this a PURE FUN with Life changing Life Skill to last a lifetime.
Demo Team Skits – you don't have to know karate to take camp
Quality Life Skills – respect, courtesy, integrity, self-control
Karate Kid Games – karate games, activities and more
Pure Fun – so exciting kids come back year after year
Learning Environment – teaching karate safe defense
Summer Camps At KarateBuilt Martial Arts Academy!
We have a variety of options for kids at KarateBuilt Martial Arts! Call (888) 447-8578 to talk with an instructor and find out the best options for your child.
Summer camp at KarateBuilt Martial Arts is designed to make your child finish the summer with rock solid confidence for better grades this school year, greater discipline so they will be more successful in everything they do in the future, and of course, learn safety and build fitness… it makes the summer count!
…plus they'll have the most fun they every had in the summer!
Sign Up For The
KarateBuilt Martial Arts Academy

Back to School Program Now!
This will be a Summer Camp that your child and their friends will be talking about for years to come.